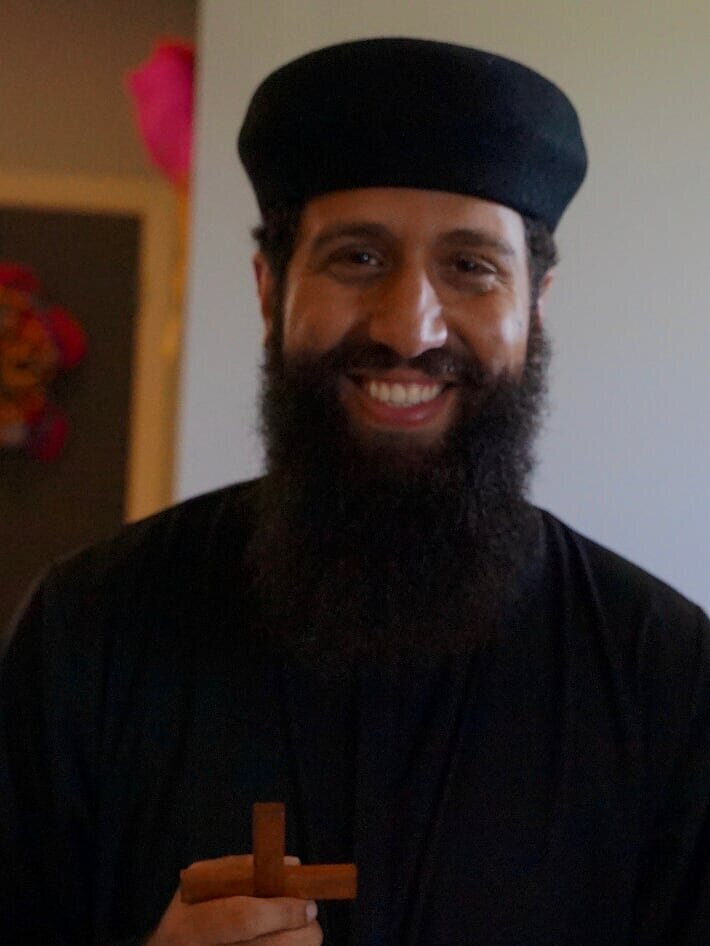 Fr. Theodore Ghaly was ordained as a priest on October 10, 2015 by His Holiness Pope Tawadros II in the presence of His Grace Bishop Youssef and other bishops. Fr. Theodore was born in Chicago and lived in Wisconsin until moving to Nashville for his ordination to the priesthood. He served in St. Pishoy Church in Antioch, Tennessee before Bishop Youssef asked him to establish the first all English church in Nashville at St. Verena.
Fr. Theodore practiced as a dentist prior to his ordination to the priesthood and graduated from the St. Athanasius theological seminary in Titusville, Florida in 2010.
In his free time, Fr. Theodore enjoys spending time with his wife Mary and two children Naomi and Cyril, keeping up with Chicago sports and reading.
He can be reached at frtheodore@stvnashville.org
Please don't hesitate to say hello after the services or schedule an appointment with him here.